Piscataway Reunion 2016

Celebrating the classes of 1965, 1966, and 1967

Welcome, Classmates of Yesteryear!

As we march toward the half century mark since last we attended Piscataway High School, we reflect on days gone by and wonder what has been going on with all our old friends.

Reunions can be a wonderful opportunity to reconnect, reminisce, and catch up.

The Reunion Committee
 is happy to be working with years '65, '66, and '67 which makes it a "fifty-ish" celebration.
You are invited to join us for this very special event the week-end of May 13-15, 2016.

​Please fill out the 
contact information form
 now for an up-to-date directory listing,  and download the 
registration form
 to fill out and send in with your check for $50 per person payable to Kathy Klastava as soon as possible.
We could use your help in spreading the word.

Please share this website URL with your classmates.

​   Thanks!

      We look forward to hearing from you!


Serving you on the committee are:

MaryAnn Galle Szymonowicz, Jerry Szymonowicz and Nancy Ostrowski (65), 

Kathy Romeo Klastava and Erna Fusco Pharaon (66)

 and Eric Haines and Roberta Sallee(67).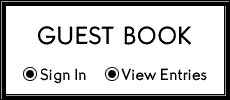 Keep in touch with your old classmates by "liking" our page on Facebook